1.
Dear cool Arati!
In my last email, I forgot to write my name. So sorry for that. But this time I wont forget, I am Shuvas. In your last programme, you have pronounced one word incorrect because the letter was a Chinese.
In Chinese Language,
"Z" is pronounced as "ch" i.e. zat and chat have same pronounciation.
"j"is also pronounced as "ch" i.e. jat and chat have same pronounciation.

THe word was " Zai jian" means "meet you again" or "bye" and is pronounced as "chai chian".

Next time if you have any problem with Chinese Language, remember me. Chinese Language is really a hard Language. Even news reader pronounce the names of Chinese name incorrectly. Anyway lets move to the subject.
Thru this programme I would like wish Arpita best of luck for her SLC results. And Hey Arpita work hard for Entrance preparation. As Arpita has good command in English and she sounds to be a smart girl, I hope she surely will get chance to study in the college of her choice. I advice her to study Science as the subject is so interesting and I love the subject.
Last time I have requested " hollar back " by Rappaz Union and you have said that the song wasn't registered in hits fm. But the song was registered by the Rappaz Union and even Arpita has played it twice in "XS". I hope you will play the song thsis time.


Take care
Shuvas

2.
Yo Arati!
I guess this times its you as your exam has ended. And you'll step up in your study by this Exam.
I hope you have done all the answers correctly as according to the questions. What's your future plan?
Even when you speak in the fm , I feel you are talking and acting like Donita does in " MTV most wanted".
I think you should join Television also. Nepal Television is starting a new project " Metro TV" , You should apply
for that. I'm sure you will be the best. Give this suggestion also to Arpita and give her a "caring HI!" from my side.
I even advise to hitsfm to establish its own Television Channel (private one, not related to Nepal
Television, i.e. non-Government".
My Request:
song: It feels ya
Artists: Rappaz Union
Album: Da Game mus go on.
Year : 2002
Genre : Hiphop
Comments: Nice song from my side and from your side?
If you want more information about Rappaz Union, here are two sites: http://campusmania.tripod.com
http://www.sajilo.com/rappazunion

If I have to meet you how can I do so? Please make me clear about me. Now lets be apart for some days.
I will surely write you my another email.

Bye
Shuvas

3.
Hi arati!
How are you doing ? How is your days are going? Nowadays what is happening in the Campus ? Can you tell me about that?
I want to request for the song " If tommorrow never comes " by Ronan Keating, as it's your favorite. More things next time.

Take care
Rajeev

4.
Hi Arati!
Whats in and whats out in College at this time is

a)Exams are over and planning for further studies has begun
so, Campus guys are very busy to make their future glowning.
b)Hiphop music are in along with alternative music.
c)Rock n' Roll music is fading away.

I hope these can be whats in and whats out for the week.
I would like to request for a song " angel" by westlife.
If you dont have that song then, please play " hollar back"
by Rappaz union.
Newsgroup of CAmpus mania is still to come, so be patient wsait
for that.

Take care
Rajeev

5.
Hi Arati!
Thanks!!!! You are back again, otherwise what would have happened to me. Why you are so late? How long was your Exam. BUt anyway as you have come I would like to request a song " If tommorow Never comes" just to you.

Bye
Shuvas

6.
Hi Arati!
As you came back, I cant stopped my hands writing to you althogh my Exam is coming near. But Again you came and Arpita has gone. What is happening? Is Arpita is busy with her Exam of Class 11?
Anyway I love Korean team. I am sure they gonna win. Italy will be 2nd and Germany will be in 3rd place. Which team are you supporting? I am sure you too are supporting Either England or Korea? England will be in 4th position.
Anyway I want to play you a song "hollar back" by Rappaz Union for Korean Team and to you.

Bye
Rajeev

7.
Dear Arati!
Whats happening in Campus? According to me, there is nothing happening. Complete Idiolism is there. Anyway world cup football fever is in the campus and cricket bats and balls are taking rest. Examination is out and enjoyment is in. Love and peace is on the air and hate and war are under the ground ( out ).
Most happening song of Campus is " caught in the middle " by "A1". I am loging off for now.

Take care
Shuvas

8.
Hi Arati!
This is Rajeev in " heart to heart ". How are you feeling?
As I listen to you, I feel an angel in disguise, sent from God above for me to love to hold and idolise.
And as I hold my heart to your programme, I see this week through to a year and then forever on till life is gone, I'll keep your loving near.
And now I've finally found my way to lead me down this lonely road. All I have to do is follow you to lighten off my road.
You treat me like your own, you shone the light of love on me and gave me air so I can breathe. So that how can I ever leave you.

Please play a song " angel " by Westlife to all who treat me like their own. Meet you next time.

Take care
Rajeev

9.
Hi Arati !
This is Rajeev writing to you. Welcome to you again after break of some weeks As you are
busy with the most precise thing of Campus time i.e. Exam. So best of luck for your Exam.My Exam is also coming
by now but it will be over by wednesday.
I would like to request the song" angel " by Westlife.

More talk and request next time.
take care

10.
Hi Arpita!

Whats up? I am writing you after along time. Sorry for that.
I think you still you cant get my favourite song " angel " by "westlife".
But anyway play another song " Natalie imbruglia- that day" if only you
dont have the previous song.The song goes to everybody out there
and to u, Arati, Punit, Manira, Sanjeeb, Sabin, Ujeena and to lots more.

Take care
Rajeev

11.
Hi Arati!
Where is Arpita now? Is she busy with her exam or somethnig different cause is there? I hope next she will be back. When will be your result going to be held of your last exam? I remember your exam.
Hottest song of this time is " hollar back " by Rappaz Union. I hope you will also like it. Anyway how was my last poem? It was actually written for you. I am happy you liked it. Bye for now.

Take care
Rajeev

12.
Dear Arati,
Now that you are in the atmosphere you act like summer and walk like rain remind me that there is time to change. Since the return of your stay on the moon you listen like spring and talk like june. Tell me did you sail across the sun, did u make it to the milky way to see the lights all faded?
Whats up? How are you doing ? Hi to Arpita as well. I am requesting a happenig song of this time " caught in the middle " by A1. If the song is not available please play " a new day has come" by Celione Dione which is our fav also.

Take care
Rajeev


13.
Hi Kashish!
This is Shuvas writing to you in your programme " Time out". Thru the programme, I came to know that you are working on sites http://www.kurakani.com and http://www.vibes.com.np . The sites are nice . The sites are great in terms of Graphic Design. But in vibes.com, there are less stuffs. I hope you will think about it.
I am also interested in wep page designing. So I am learning asp from myself with the help of books. I am trying to make guestbook and I am successful to make first page and last previewing message page. But another database page is also needed where the submitted messages save. But I couldn't make the database page.
I think you use cgi instead of asp. They are similar stuffs an many ways, so it will be easier for me even to underdtand cgi in some way. If you have time, please send me the scripts used in the first and 3rd page and also please send me a database file so that seeing that I can try my own. I hope you will take care of my email.
In your last programme, you played " Ma sandhai" by Axata and Xmarica. I like that song very much. Are they are bringing out the album or it was a single? I would like you to play the song for my frens, arati, you, and everyone of Nepal.

Bye
Shuvas

14.
Hi Arati!
How are you doing nowadays and how is Arpita doing? Anyway you played Rappaz Union last time. I think this time also Rappaz Union is to be played as I am going to request the same song. The song is " Hollar Back".
Since I am heavily requesting the song of Rappaz Union, but still it hasn't entered the colgate top ten charts. Why this is happening? What can be the reason? I also hope to hear the song in the top ten charts next time.

A gift to you 888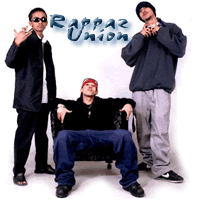 Xie jian 8444Shuvas

15.


Hi Arpita!!! Whats up? 8888888885 & whats down? 88886

I hope you would like it. Anyway I would like to request for "steal my sunshine " by Len Marlin or " that day" by Natalie Imbruglie".
Take care
Rajeev
Things below are not to be done "on air":
Me and Sabin are now working on a site www.meltmx.com , I just like to notify you about that. The site is under construction, but you can visit the site and can see coming up stuffs in the site. If you think and want any other stuffs that should be added in the site, you are always welcome. I am looking forward to hear soon from you. Bye
16.
Hi Smiley Arati!
But I am not smiling now as my heart doesn't allows me to smile although my cerebrum says to do so. The reason is the song " angel " by "westlife" which is used to request you many times sometimes before and still you are not playing it.My sad story began about 3-4 months ago, when I used to request my fav song of the time " angel" in Campus Mania, also In Axis, and even in heart to heart. Everytime I heard the different story of not having the track and others songs like : Queen of my heart, world of our own were played. Queen of my heart is ok, but I am tired of hearing " world of our own". Arpita said that she would ind that song and she promised to play it another time. But still there is no response. You always play you fav songs like " calling ", "pink", although they weren't requested. But you didn't think about my last heavy request which you can't play in your last programmes. I am not telling this just to you, but to arpita as well. But I won't write to her,as I have requested the song in her programme more than yours.
So I want to know why I couldn't hear my song although everytime I request for it? Is the song isn't present in the album " World of our own"? This song was their single before " bop bop baby" and after " world of our own". But nobody cared about the song except one person ( not from hitsfm). The song is slow one, thats the reason you couldn't play it or you dont like the song or you think the song is a boring one and it would make Campus Mania uninteresting or other reason ie there? Please let me know.
This time if you cant play my song, dont play " bop bop baby " also. I dont like that song.

Bye
Shuvas
17.
Hi Arati!
This is Shuvas once again. Thanks for being clear to me and sorry for my last letter filled just with complains.I came to know the real thing. I think this should have been cleared before as I wouldn't have to write such a letter.But still you are confused with my kind of music. You use the word boyband as my fav. The reason you have thought is completely, I love that song because it has a feeling and the singers had done the good job. Check few lines of the lyrics:

Spend all your time Waiting for that Second chance
For a break that Would make it okay
There's always one reason to feel not good enough
And it's hard at the end of the day
I need some distraction, Oh beautiful release
Memory seeps From my veins
Let me be empty And weightless and maybe
I'll find some peace tonight in the arms of an angel
Fly away from here from this dark cold hotel room
And the endlessness that you fear
You are pulled from the wreckage Of your silent reverie
You're in the Arms of the angel
May you find Some comfort there.

As you play all rise by blue, I wasn't expecting that fast song at that moment. Although that wasn't your fault, how can you know everyone's choice.
But Anyway I want you to tell you some of my favs, I like some songs of westlife( slow ones), Rappaz Union, Linkin Park also.I hope you got my point. Now I want the song " I feel ya" by Rappaz Union or "I'm all about you " by Aaron Carter..
I love all about you.

Shuvas

18.
Hey sweet Arati!
I am Sabi writing to you again and again, I wont get tired by it. What are you doing after world cup? Any plans going on? Are you trying to abroad? What are you planning to study? Suggest me also. I have completed bachelor level of Commerce. I 'll wait for your advice.
Lets go now officially. I want the official song of world cup " live for love united". Since last week Arpita celebrated her birthday. Can you tell me the Exact date? And what about you? When will you be celebrating your birthday? Is it coming near? My birthday is surely coming near, on 18th October.

Bye

19.
Dear Cuty Arati!
What is happening in Campus? Is there something special going on? I think yes.
Whats in: Welcome parties in the Campuses are coming in, as new session of 11 has started.I really enjoyed those moments of my college. I hope I would reenter to those life again. Anyway Entrance Exam fever is still running on. Entrance for Engineering study is at the top chart right this time.
Whats out: It is believed that football fever is out, but still there is some remainings left. But is marching gently towards its end. Chatting so much on line has been out, I think.

So, what next !!!! I think I have to request my song. Do you know Natalie Imbruglia has come out with her new single "beauty on the fire"? I would like to request for the same song. Lately the song goes to birthday girl Arpita, who has celebrated her birthday already. And even to you as well, the reason is I might miss your birthday and I 'll have wish for it lately.

Take care
Rajeev
20.
very Wednes day what do I do? I turn on the radio that what I do. 2-3 is the time. Campus Mania, Campus mania . Yo, Yo. Hits fm 91.2 . The girl is Arati and the show " Campus Mania ". Thats right, its true. Everybody says so. What it is all about? Campus and only Campus, yo , yo.
This is Ananta writing again after a quite long time. Actually I was busy for my study. Now I am in Class 7. And Another thing is the request and the request goes as " live for love United for people of the world". Also you can play RAppaz Union, or Jewel ( break me) , also Bryan Adams ( here I am ) also, Celione Dione ( A new day has come ), but the message is the same.
Byee by Ananta

21.
Hi Arpita

This is Shuvas once again. I think you should have been clear about the song " angel " by westlife before. But anyway, Arati made it clear and now I am happy about it. But Can you tell me the site through which that song can be downloaded. I am really crazy about that song. Immediately you get the song, please play for me okay. You can request that song to your supplier also.
But for now please try for " rappaz Union " I feel ya". Happy birthday to you .Sorry for being late.

Bye
22.
Hi to axis girl Arpita*
I want the official song of world cup " live for love united".What you think about it? Do you too like that song? I even loved it as I know the song was sung by the players . Thats really nice. Are you also planning for singing a song featuring other RJs of hitsfm. If hiphop is your choice, Rappaz Union can also help you. or even you can give duate with Axata Singh. Please do it, ok?. I'll buy your cassette and I will help you to advertise it. One of my friend is working on Online directory Website.I hope you will think about my advice.
Bye for now
Sabi

23.
Ananta once again remembering you, but you dont remember me, If I dont write to you.I couldn't listen to some of your last programmes. Also I came to know you were absent . But now I can . So I am requesting " live for love United for people of the world". Also you can play RAppaz Union, or Jewel ( break me) , also Bryan Adams ( here I am ) also, Celione Dione ( A new day has come ).
Choice is yours.

Bye